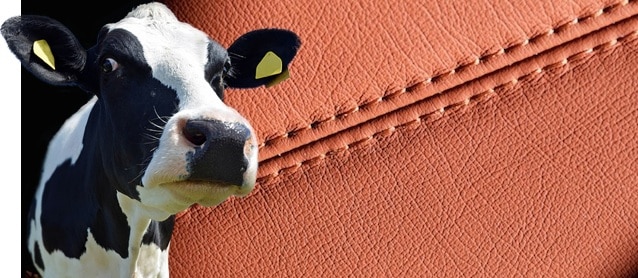 Cowhide is the natural and, at the same time, unbleached skin as well as hair of a cow or it can be said "cow leather". Cowhide leather is the finished product that is achieved from various processes like tanning. Cowhide leather is actually of bovine origin. It is tanned by maintaining the whole original share of the skin. Usually, the chrome tanning process is used to get the best out of it. They are used for any leather item such as wallets, jackets, furniture, apparel, shoes, car interiors, etc.
Cowhide is generally the most common and widely used animal skin or hide for leather stuff and, at the same time, the cheapest leather available in the market. It has very good strength compared to other leather available in the market.
They have a very good insulation capacity to keep the body warm during winters. Even the weight feels more on the body surfaces as compared to other leathers, which also a benefit during winters. This is the reason why cowhide leather is extremely in demand and even recommended for harsh climatic conditions like snowfall. This type of leather is mostly demanded by motorcyclists all over the world.